Baby quilts create lasting memories
I create a custom quilt for your special baby. These quilts are personalized with your choice of colors and can be labeled with a special message. too. When baby outgrows his quilt, tuck it away to save those special memories!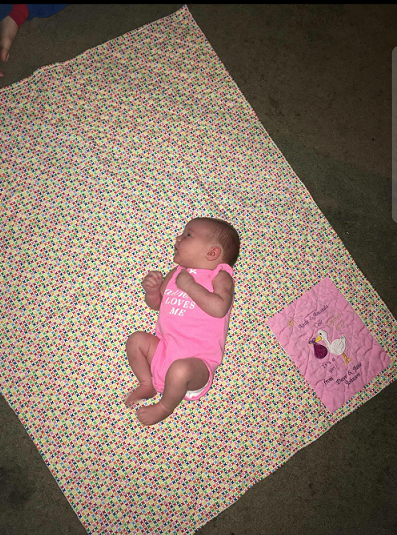 Baby Ayla happily dreaming on her new quilt.