Hi, I'm Jane. It's nice to meet you!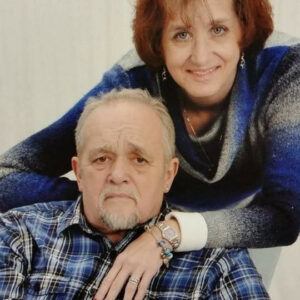 My love of sewing began as a young girl in the 4H program. After those first apron and potholder projects, I started making my own clothes. I enjoyed sewing and became quite skilled.
In the late 1990s, the quilting bug grabbed me. I took one class and knew I had found my new favorite hobby.
With years of experience behind me, I decided to start my own business and created Crazy4Quilts.
While I focus on quilting and embroidery, I also still enjoy sewing. I've added specialized machines and supplies to create badges and other fun items, too. One of my favorite touches to add is embroidery, by hand or with one of my machines.
Crazy4Quilts is my retirement business. It keeps me busy and provides a way for me to supplement my income while creating unique and interesting projects for others.
My husband, Dave, and I live in western New York State where we grew up. I have 2 sons, one in Indiana and the other in West Virginia, and 2 stepsons and 3 stepdaughters, all in California. Dave and I are blessed with 25 grandchildren.
To purchase any of my projects, please visit the How to Purchase page. For custom projects, contact me at
crazy4quilts.jj@gmail.com
I look forward to creating a special project just for you!